From October 28th to November 8th Lavra Capital Gallery will host 19th photo exhibition of the newspaper «Day» in partnership with brand «Foxtrot».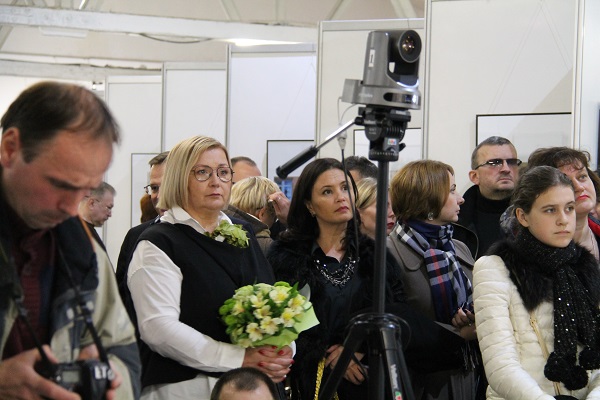 The exhibition of the best works of the XIX International Photocontest of the «Day» began in Kyiv in the Lavra Art Gallery. More than 3,000 photojournalists from different parts of Ukraine took part in this photo contest, 200 best photos posted in the halls of the Metropolitan Gallery, and will soon be sent to the cities of Ukraine as a traveling exhibition.
The 19th photo exhibition of the newspaper "Day" called "Photosynthesis". "This is a synthesis of art through photography like the combination of individual emotions, feelings, events in one whole," explained Larysa Ivshyna, editor in chief of the "Day" on the opening an exhibition. - This is a "photo synthesis" that helps to combat "public avitaminosis", synthesizes joy and energy. It is no coincidence that the golden lime chosen as the main color of the event - it is not just fashionable, but "charged" positively.
The authors of the most metaphorical and impressive photos came to the opening of the photo exhibition to receive valuable prizes from the editorial staff and from the partners.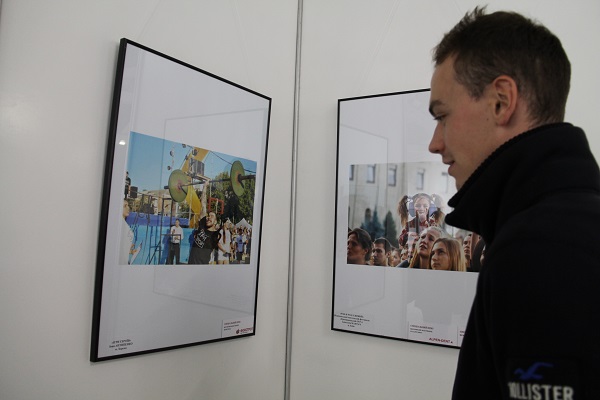 The sympathy of Foxtrot this year was the work of Ivan Antipenko from Kherson "Heroes Games". "In this work - a synthesis of yellow-blue colors and a soldier, joy and great pride in the Ukrainian insurmountable spirit," said Alevtina Beletska, press secretary of the Foxtrot group of companies. - This is our seventh photo exhibition with "Day" and we are convinced that the publication implements the format of a real social project. After all, in the past 18 years 128 photo exhibitions took place in different cities of Ukraine, thousands of people watched their country through the photographic lens of artists! We sincerely thank the team of the newspaper «Day» for partnership, the affinity to a truly popular social project.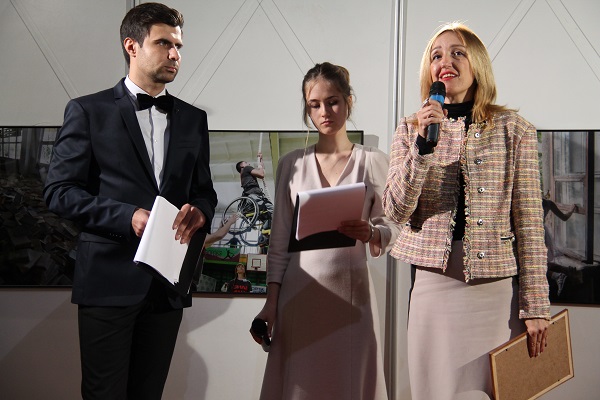 Note:
The photo exhibition is held annually since 1999 and is formed from the best works of the International Photo Competition. Since 2011 Foxtrot brand has supported the talent photographers from different cities of Ukraine, which annually collects the newspaper "Day". Among the noted artists over the years - Oleksandr Sinelnikov from Odesa (work "Photo Thinking"), Viktor Kovalchuk from Kyiv (author of the "I am Ukrainian" photo), Alexei Lebed (work "Strength and tenderness"), etc. XIX International photo-exhibition "Day-2017" works from October 28 to November 8 at Lavry Art Gallery, st. Lavrskaya, 1. Free entrance.