At the end of the summer, the retailer will open a new store in Nikopol, expanding the chain of stores and reforming two stores in Odessa and Bila Tserkva.
The Foxtrot Trading Network invites you to a new Foxtrot store in Nikopol, on the Avenue of Electrometallurgs, 28, which will begin work on August 30. The total area of ​​the shop is 1,488 square meters and the area of ​​the trading hall is 960 square meters.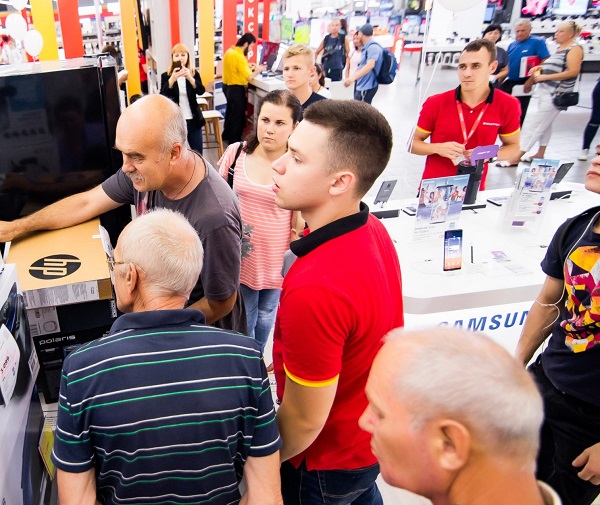 In addition in August will be upgraded such stores as:
- in Odessa, Dnepropetrovsk road, 125 b, trading area 1610 sq. m.
- and the Bila Tserkva, st. Yaroslav the Wise, 40, retail space 1370 sq. M.
Festive events on the opening of new and reformed stores «Foxtrot» will be held later.
Meanwhile, the opening holiday is being prepared for its customers by the reformed stores in Odessa (Novoshetsky line 2) and in Lviv (Knyagin Olga Street, 106), whose technical opening has already taken place in July. Lioncom Event Agency specialists organize the informative and creative holidays in Foxtrot. Pleasant surprises and entertainment in the style of "Forward for Impeccability" are waiting for consumers. "All festive opening of Foxtrot are conceptually and ideologically different from the discoveries of other retailers, commented Zahariy Serdyuk, chief executive officer of the event agency Lioncom. - It's always a British-style thematic event, which has its own special joy. That is why all the opening of stores under the brand "Foxtrot" become recognizable.