DEPO't Center in Cherkassy joined the establishment of a unique record
The longest football match in the history of our country played on Thursday, August 23 at 7:00 pm at the Central stadium of Cherkasy. The marathon was timed to the 27th anniversary of Independence of Ukraine.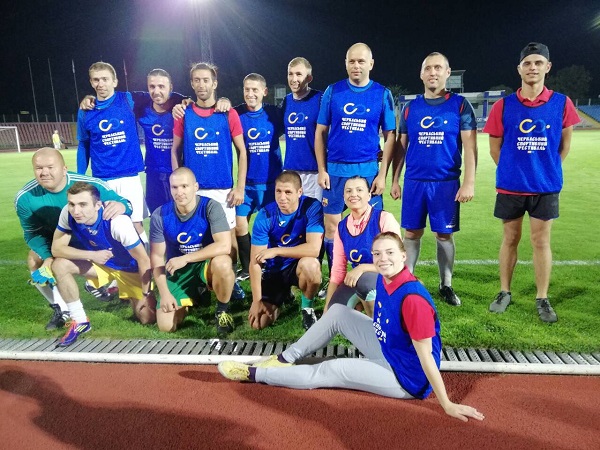 One of the participants in the marathon was the DEPO't Center team. Representatives of the DEPO't Center, Fantasy Town and Sport City store changed the office clothing to the football uniform.They went out to the football arena to prove that active lifestyles, physical education and sports are a guarantee of good mood and success in business.
"We decided on our own example to prove that women can equally compete in football with men, it is very interesting, it is festive," said Olena Lystopad-Kononenko, a participant of the football match, managing the DEPO`t center.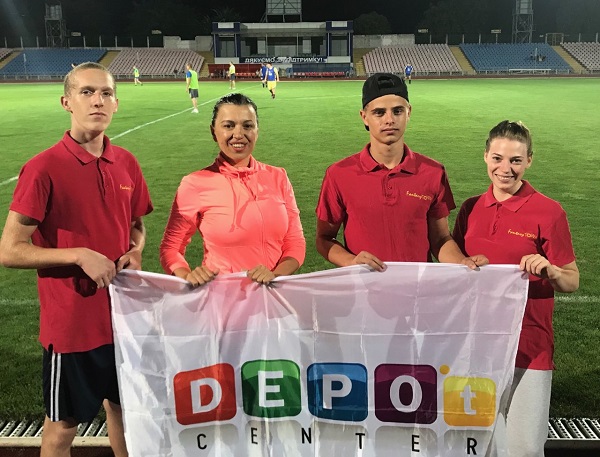 Achievements were recorded by representatives of the National Register of Records of Ukraine.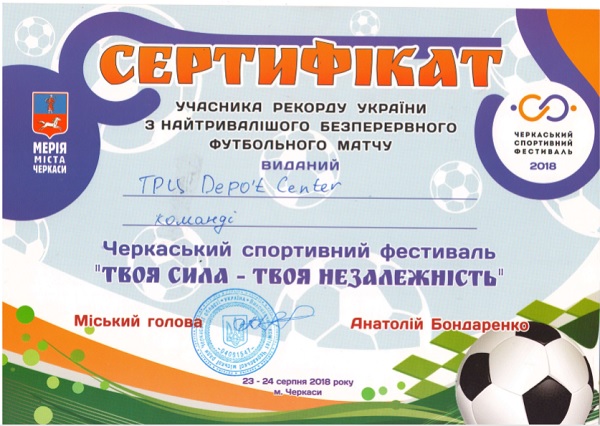 There were 1 174 people participated in the match in total. The youngest player was eight, the oldest - 72. The competition ended with a score of 109: 109. The football match lasted 24 hours and 1 minute.