24 October 2019
Evgeny Shumeyko becomes a head of the Fiscal Department of Foxtrot Group of Companies
The head director of the Foxtrot group of companies Gennadiy Vykhodtsev signed on 24 October 2019 an order appointing Evgeny Shumeyko, the member of Founder's Council of the Foxtrot Group of Companies as a Financial Director of the Foxtrot Group of Companies and Director of Fiscal Department of the Foxtrot Group of Companies.
- Among the tasks set to Evgeny Shumeyko are further optimization of the structure of borrowing of the FGC, developing the model of portfolio management by FGC investment, increasing market capitalization of the Foxtrot trading network. Furthermore, we expect Evgeny to lead us on the international markets in the perspective, - head director of the Foxtrot Group of Companies Gennadiy Vykhodtsev said.
Evgeny Shumeyko worked in the Founder's Council of the FGC from March 2019, he curated fiscal work direction of business projects. As a top-manager he has 25-years work in the Ukrainian fiscal system.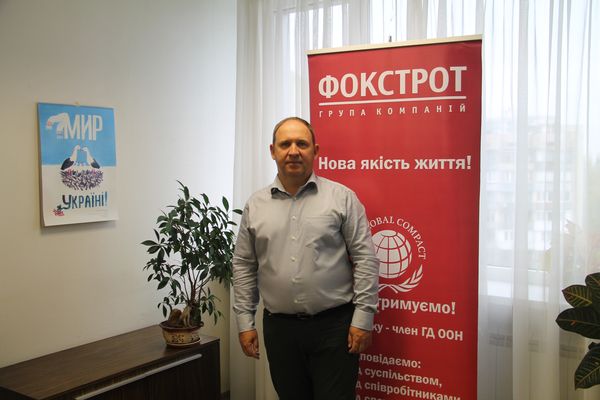 Evgeny Shumeyko grew in his professional activity from Prominwestbank economist to chairperson of bank management in bank Partner and bank Vladimirskiy.
Main activity direction, realized by Evgeny Shumeyko, are corporate lending, treasury operations, bank creation and reorganization/ These has been promoting them on the bank service market. He has big experience of work with huge retailing networks and multiple sectors holding companies, took part in leading companies on the international markets.
Evgeny is married and has two children. He is a champion in the junior tennis (1986-1990). His elder son, 19, go through dad's experience in the tennis. He was one of the 50 best world juniors in 2018.