On December, 19th, St. Nicholas's assistants, the guests from the Ukrainian Premier League and the Foxtrot trading network as the general partner of the UPL, came to the inmates of the Center for Social Rehabilitation of Children № 1 in Kyiv. We visited with sweets, Select balls for future football players and necessary equipment in everyday life and study.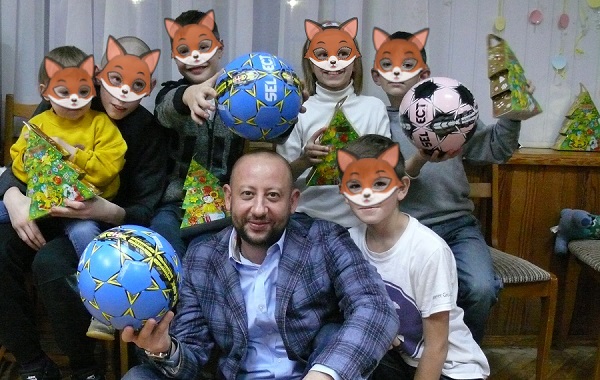 70 children from dysfunctional families and deprived of family comfort orphans greeted the guests with a festive mini-concert. "It was the initiative of the children themselves: they were dressed up in New Year's costumes, sang their favorite songs, showed their talents and we saw that they did it sincerely," the director of the Center Yulia Feshchenko said. "The children will demonstrate their other talent in spring as the football team of the Center is among the prize-winners of the tournaments on football of Desniansky area of Kiev.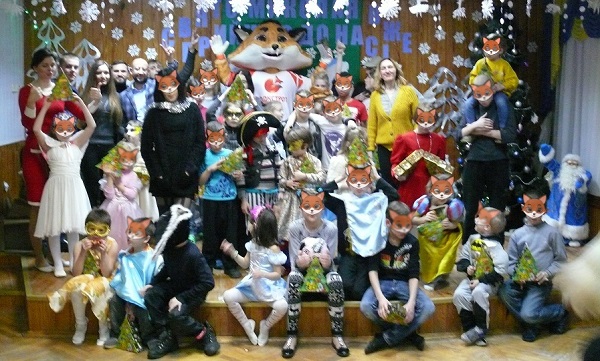 Speaking to the children and teachers, the President of UPL Vladimir Geninson, congratulated everyone on the holiday and shared the plans – he is going to organize a collective trip for the children to the institution of interesting football matches with the participation of UPL teams.
According to the tradition, at the end of the solemn part, the children received gifts that were distributed among them by a puppet doll - the little fox from the Foxtrot. It aroused great interest among the children!
"The meeting was really sincere, the children asked us about our jobs, they were interested in what we do at work and if we have our own children," Alevtina Beletskaya, press secretary of the Foxtrot Group of Companies said. - Thanks to the partner, the Ukrainian Premier League, for this wonderful opportunity to please the children and rejoice in their sincerity. I share these good emotions with one more partner. This is the company "Whirlpool Corporation» that helped in the formation of the prize fund.
"The main thing is to see the children's eyes overflowing with joy," Yulia Feshchenko, the Director of the Center, told the assistants of Saint Nicholas and thanked the guests for their attention and gifts.