GC "Foxtrot" begin large-scale in Kiev on February 24-25 with the support of the sports competitions, which annually gather thousands of dance couples and spectators
In the last weekend of winter the Association of Sport Dance of Ukraine and the "Fedorchuk Dance School" invite Ukrainian and foreign ballroom couples to Kiev. In the capital`s exhibition center "Expoplaza" will be held the XXIX International traditional competition in sports dancing in Ukraine "Parad Nadejd". The group of companies "Foxtrot" and its leaders - Gennady Vykhodtsev and Valery Makovetsky have been supporting the "Parad Nadejd" for 16 years, which certainly contributes to the development of sports dance in Ukraine.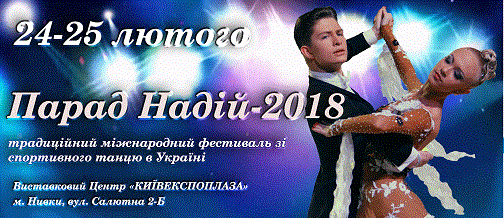 "I am very grateful group of companies "Foxtrot" for creating the Foxtrot Cup and supporting this tradition for 16 years! There are no more competitions for the best performance of the foxtrot in the world, so our tournament is unique!", says the honored trainer of Ukraine, Chairman of the Board of Judges of Ukraine Dance Sport Association Valentina Fedorchuk. - Only we have the tradition of a start-up prize, when at the opening ceremony every athlete gets gratitude from the organizers for the belief in himself. It is such a warm attitude to the participants of the " Parad Nadejd " that it differs from other domestic tournaments, and with such capital we are preparing for XXX anniversary festival in 2019.» Judges from America, Italy, England and other countries will assess the skill of dancers in different age categories of the Latin and European programs.
Judges of the world level who create confidence for dancers on the floor in a fair assessment of their skills. A special performance from the winners of international competitions under the European program - Marco Ilyich and Julia Sadovska will be a peculiar master-class for the participants of the festival, of the first dance day, February 24.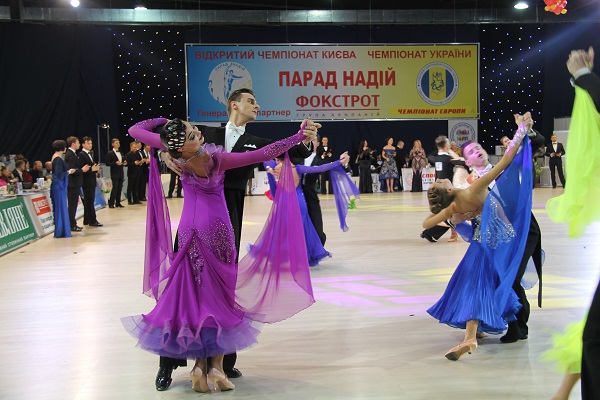 All competitors will compete for almost 300 medals. About 1000 dancers of the legendary dance festival will receive a start-up prize as a sign of support from the "juice" partner "Sandora". Thanks from TM «Guliver-Ukraine» will wait for talented dancers of the «Baby» category, stylish gifts will be provided by a network of shops "Sekunda" which reward the strongest participants in the categories "Youth" and "Adults".
"For 29 years, despite everething, the "Parad Nadejd" has been and will continue! Today it's not just competition - it's a festival of kind emotions, a source of joy for everyone who loves dancing!", Valentina Fedorchuk assures.
Information support in coverage of the event will be provided by reliable media partners of "Parad Nadejd" - the portal "Obozrevatel", the all-Ukrainian newspaper "Mirror of the Week - Ukraine", the information agency "Interfax-Ukraine" and the all-Ukrainian newspaper "Day".