Brands of the Group of companies "Foxtrot" - a network of modern retail stores and service centers throughout Ukraine, with more than 10 thousand people. An optimal control system, powerful investment resource, effective coordination and cooperation actions, conduct joint marketing activities provide high prestige brands GKF and stable development of enterprises that develop under these

b

rand

. As a result - the credibility of the GKF most famous international companies, strong partnerships with the business community in all regions of Ukraine and deserved public recognition for our brands.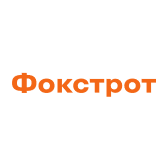 Stores under the brand "Foxtrot. Home Appliances"is the largest retail chain by number of stores and sales of electronics and appliances in Ukraine. As of September of 2017 in Ukrainian network includes 158 supermarket "Foxtrot. Home Appliances". Stores are presented in 90 regional and district centers of Ukraine, with the total area of over 150,000 sq.m. Since 2010, the retail chain "Foxtrot. Home Appliances" is member of «Euronics» - the largest buying group of consumer electronics, bringing together the 30 European retailers.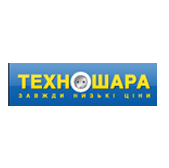 Stores under the brand "Tekhnoshara" appeared on the Ukrainian market in 2007. As of today - it is 2 runoff center of home audio and video equipment in Kiev and Sevastopol, and 1 store in Kishinev (Moldova). This small classic centers sell unconditioned electronics - products with minimum transport defects that have lost novelty and urgency (a collection of previous years) or no longer marketable. All equipment is functioning and on warranty.





Trading network under the brand name "Secunda" for over 26 years is unchanged market leader in clock retail in Ukraine. Having started with the brand Casio, the company has quickly won the hearts of consumers. Popular retail network "Second" represented 39 stores across the territory of Ukraine from Lviv to Severodonetsk. Today, the average selling space of 50 square meters. m, and the new stores now open with a minimum of 60-70 sq. m. The network confidently continues to open stores in cities with million populations in high-quality shopping center with a good selection of operators and a strong part of the entertainment.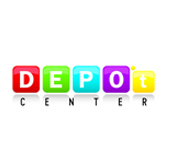 In 2009 DEPOT Development Group has introduced a brand DEPO't Center ™, which is represented by a network of shopping mall / shopping center / POC in the regions of Ukraine with a population of more than 50 thousand people. As of today centers DEPO't Center ™ every day take about 10-15 thousand people in Chernivtsi, Lubny (Poltava region), Mykolaiv, Kropyvnytskyi and Cherkassy. Brand DEPO't Center ™ - it is united by a common concept of shopping and entertainment, shopping and offices and shopping centers. Marketing strategy aimed at developing a culture of shopping and recreation for the whole family, providing a large selection of different products, services, entertainment projects. In the shopping mall features more than 20 product groups. It is world-famous brands stores and stylish boutiques of domestic brands.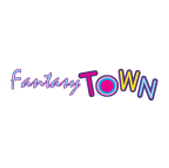 DEPO't Center ™ not only commercial, but also a social project. Creation of a holiday - one of the exclusive features of brand DEPO't ™, therefore Depo't center ™ - is actively involved in the social development of the region, organizing and supporting youth movements. One of the main components of the center is part of the entertainment - Fantasy Town ™ - it is the logical conclusion of the idea of shopping and entertainment center, family-oriented and collective rest. One of the main desires of Depo't center - opportunities for everyone in the city a choice to your taste is different in style and form of recreation.