In Zaporozhia with the support of GC "Foxtrot" the solemn rewarding of the winners of the «Misyachnuk Bezpeki»
The awarding of winners in various categories of the «Misyachnuk Bezpeki» was held on March the 2nd in the assembly hall of the Main Department of the Ukrainian CSEC in Zaporizhzhia Oblast. The event was attended by representatives of the SNS of Ukraine, the Department of Education and Science of the Zaporizhzhya Regional State Administration, the regional organization of the Red Cross Society of Ukraine, the Group of Companies "Foxtrot", the DTT of Ukraine in Zaporizhzhya region.
The «Misyachnuk» was held during November-December 2017 in all educational institutions of the Zaporizhzhya region. Every child had the opportunity to take part in the competition and submit its works to the competent jury. During two months the participants of the competition drew, embroidered, glue, sculpted, painted, carved, built on the lessons of "Fundamentals of Health", showing not only their knowledge and skills, but also creativity and originality of ideas.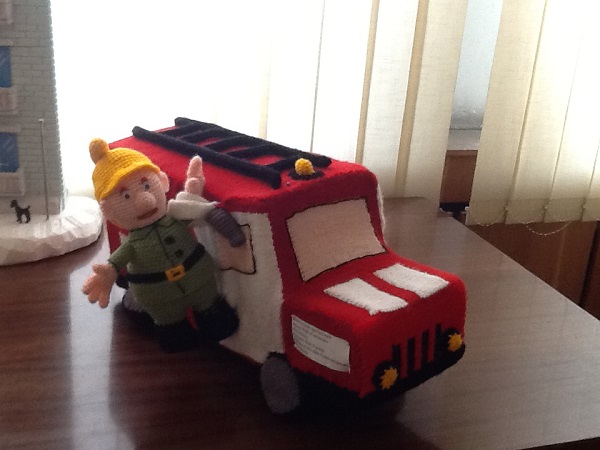 500 works of art are the true art of talented children. It was not easy for the professional jury to choose the best of the best. The main objective of the «Misyachnuk» is to prevent emergencies, situations involving children, raise the level of knowledge on the basics of life, obtaining skills in life and health.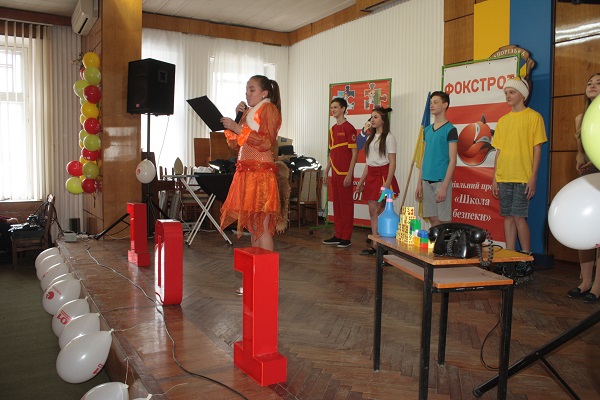 The ceremony was attended by pupils of 4 classes from two schools of Zaporizhzhya (150 pupils). Each class received for their own "Lessons of Safety" discs with animated cartoons "Fox and Trot hurry to help" from GC "Foxtrot", schedule lessons and frisbee with the drawings of the main heroes of the cartoon.
During the event, it was also "Safety lesson". The DUP «Knights of Fire» from school №15 and the team of the All-Ukrainian Children's Public Movement «School of Security» ZNVK «Zaporizzhya Sich» also took participation in the program.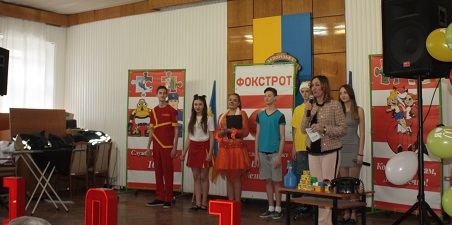 The culmination of the security holiday was the spectacle based on the cartoon "Fox and Trot hurry to the aid" performed by the DUP team "Knights of Fire".