On October 6, in the metropolitan scenic park "Victory" a large-scale safety event for the whole family - "Family Day of Emergencies" - was held. Participation in the festival was taken by the characters of the animated series "Fox and Trot in a hurry to help", shot in the framework of the social project of the GK "Foxtrot" with the support of the SNS of Ukraine. The event was organized by the State Service of Ukraine for Emergencies and the German Federal Company GIZ.
On the "Family Day of Emergencies", thousands of people received from the organizers vital information and invaluable knowledge and skills that will help preserve the most valuable - human life. Traditionally, during the day, the guests were expecting a lot of surprises and unforgettable emotions, including the show of performances by sinologists, pyrotechnics and specialists in disaster medicine, an exhibition of fire and rescue equipment and equipment, a festive concert was held, as well as small guests of the holiday passport of the Future Rescuer and themed gifts.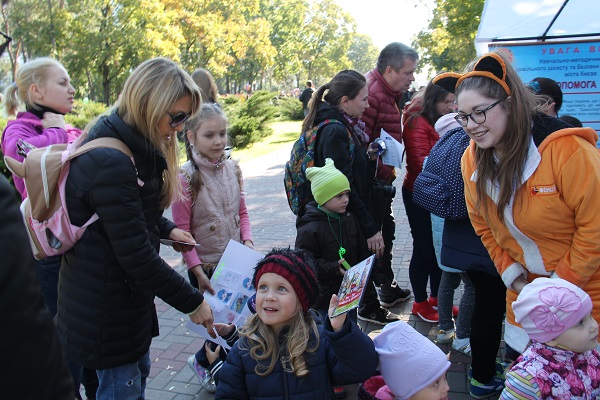 Reference: since 2003, GC "FOXTROT" supports the initiatives of state authorities in educational work with schoolchildren on the prevention of injuries to children in non-productive sectors, and since 2008, GKF under the motto "Comfortable Where Safe!" Implements the social project "School of Safety » With the assistance of the specialists of the NSC of Ukraine, an educational animated film series "Fox and Trot rushed to help" was created, recommended for working with younger students by the Ministry of Education and Science of Ukraine. On the Internet, the cartoon series "Fox and Trots in a hurry to help" was viewed by about 700 thousand spectators. On the motives of the most popular by the number of views of the fourth series of the cartoon "Fire" was developed a postcard "When the fire is correct!" and a schedule of lessons.