Foxtrot continues to open stores in a new style and update the existing outlets in line with the intention announced in the beginning of the year about changes in the style of leading brand stores.
4 new stores in a new style will complement the geography of the updated Foxtrot in December.
The first winter opening in the coastal cities of Ukraine will start in December. On December 14-16, the new Foxtrot will start in Odessa, the shopping center Gagarin Plaza (trade area 791 sq.m.) on the street. Genoese, 5. This 5th account store of Foxtrot trading network in Odessa is located in Arcadia, at the Gagarin Plaza shopping center. As the anchor operator, the largest national network of home appliances and electronics Foxtrot has joined the project, -commented the representative of the shopping center Kateryna Vesna, head of the sales area of the company JLL (Ukraine). - The second turn of the Gagarinn Plaza will become the first trading center to open in the city since 2015, so it has attracted a lot of retailers' interest."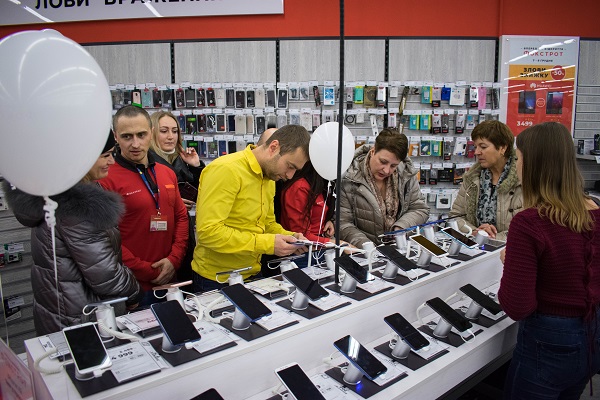 Also on December 14-16, a new Foxtrot store will open in Mariupol, at the shopping center Port City on Zaporizhzhya highway, 2. Its trading area is 806 sq. M. This is already the third largest branded Foxtrot store in the city.
On December 15, the new Foxtrot store opens for buyers in Pervomaysk, Mykolaiv region, in the Magnet shopping center (trading area 480 sq. M.) At the street. Odesska, 78.
The company also said that in two stores Foxtrot network would officially opened in December, which from November take visitors and work in the technical mode.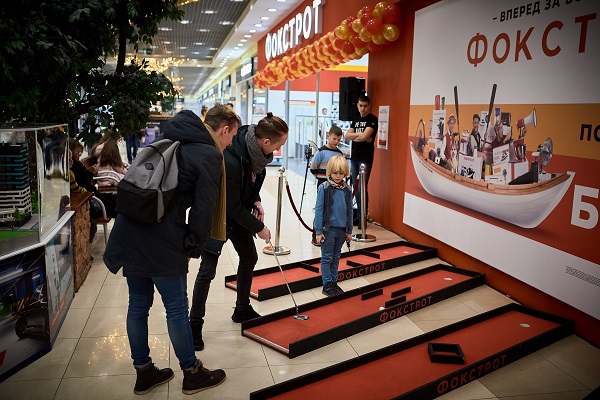 So, on December 7-9, residents of Novaya Kakhovka (Kherson oblast) are invited to celebrate the opening of the "Foxtrot" from the scratch at the Oscar shopping mall (55, Paris Commune Street). Trading area of the beginner is 917 sq.m.
In addition, on December 6-9, Foxtrot is preparing holidays in the city of Rivne, introducing the reformed shop TRC ECVATOR on the street. Makarova, 23. Trade area of Foxtrot-Reformat is 908 sq.m.