The retailer has reported to its customers about who is being donated to the charity money from the transparent boxes
In December, at the end of 2018, the representatives of the SOS Children's Villages of Ukraine held a regular collection of charity boxes at the box office of Foxtrots in Kyiv and the oblast.
From the beginning of 2018 this is the third collection of charity boxes in Foxtrot stores in Kyiv and Kyiv region. The December collection brought 5030 UAH of charitable contributions, and who was pleased with the funds from the boxes - said the initiators of the charitable initiative from the center of strengthening the family SOS Children's Villages of Ukraine.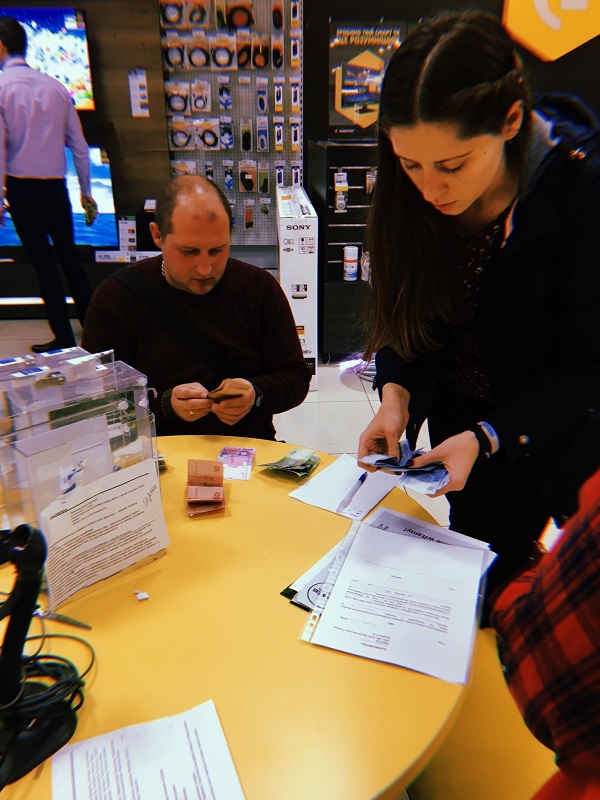 - Our 9 charity boxes are in 4 stores in Kiev. The best results are always seen in Foxtrot stores on the street. B. Hetman and on the street. Antonovich, "said Ksenia Semenyak, specialist in working with partners of the International Charitable Foundation" SOS Children's Town ". - The money from the last collection we spent on the purchase of materials for art therapy courses that are held for our children to improve their psycho The lessons are held in our center for the strengthening of the family. At the workshops on art therapy, children spit their negative emotions and improve their general condition. These classes take place several times a month, they need gentlemen and additional materials for art-therapeutic classes with children in Kiev and Brovary. Systematic training is a good indicator of the Center's work with the child, and your help helps implement this art idea.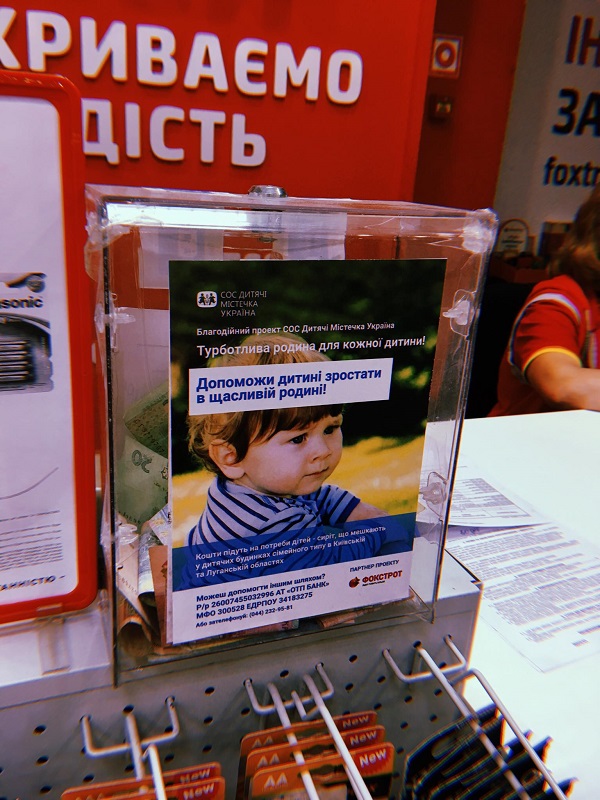 Thus, thanks to the indifferent buyers of Foxtrot we help make a very good business. New Year's surprises were organized thanks to proactive buyers of Foxtrot in Kyiv and the region. And everyone who participated in filling charity boxes can be sure: each donated hryvnya helps someone!
In 2018, 15 "Foxtrot" in Kyiv and Kyiv oblast helped charitable partner funds transfer 14 thousand UAH. philanthropic donations from non-interested buyers to charity sponsored by partner organizations.
Reference: Charitable funds and organizations with which TM Foxtrot collaborates: SOS Children's Villages Ukraine, International Charitable Organization Embassy of Life, Charitable Foundation "I Hope and Believe".