The popular retailer launches a massive sale of household appliances and electronics with discounts up to 50% and announces the update product line.
The Mega Sale promotion has collected the best offers. It is valid from April 11 to April 21 in all stores of the retail network and in the Foxtrot online store. Every customer is able to find what he needs: from modern smartphones, laptops and televisions to small accessories and useful household goods with significant discounts.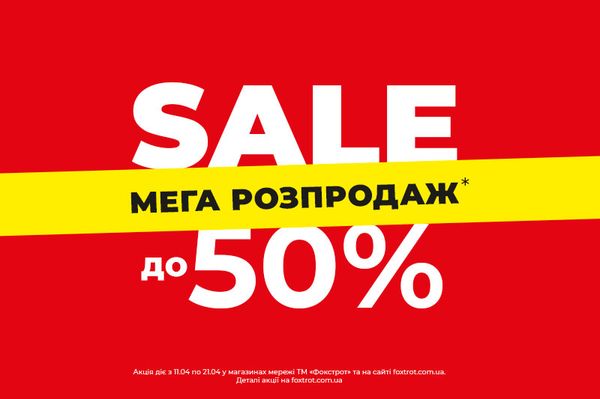 If the customer thinks how to buy a modern gadget, discount shopping in Foxtrot is an excellent reason to realize his plans. Also you can save up bonuses for the next purchase in the Fox Club.
Foxtrot mavagers know the expectations of our buyers to the assortment trends of the market, so we regularly update the product line. The Mega Sale is one of the most effective tools to satisfy consumer expectations, to give an opportunity to buy necessary goods with a discount аnd present new products, –Vyacheslav Povroznik, executive director of the Foxtrot trading network commented.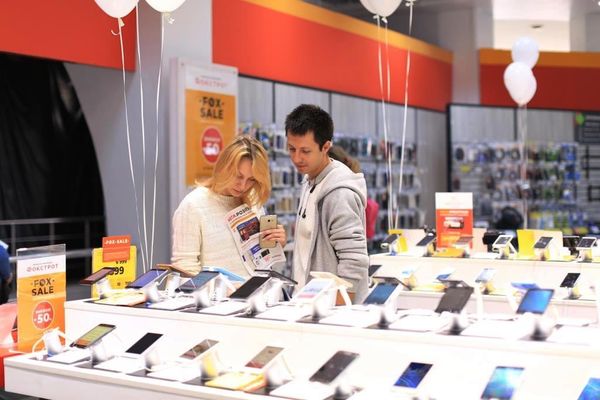 The whole assortment of goods the Foxtrot Mega Sale presentations in retail stores.