1 November 2019
Foxtrot presented new brand concept
Omni-channel retailer Foxtrot made rebranding and started new communication platform
A vision for store modernization, tone and communication voice change, updating all business processes set out in new brand concept. New brand slogan is "To live alive" for keeping up to date and generations. We expect this concept to raise brand recognition in particular among young auditory, Generation Z. First, store format was reviewed. According to actual area and store location, five format types were designed: from maximal to minimal minus. This step allows not only to make the network recognizable and understandable by customer but also to expand the assortment and to reinforce in being Omni-channel.
Retailer is going to open near 25 commercial facilities until 1 April to renovate the network in 2-3 years. Offline stores will become not only places for shopping and consultations but also places for fun and novelties testing. Depending on the store format there will be represented some of stated locations:
First in Ukraine YouTube-zone opened in the Foxtrot in capital Lavina Mall. There you can free work with technic relevant for content making, record your video blog, make master class and meet the opinion leaders.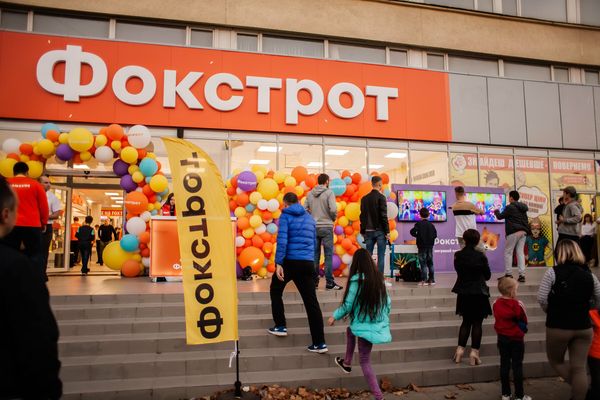 Decorated photo zones that help you in creating your entertaining content. In addition, there you can test recording quality of the best phone models and use consultant's advice.
Novelties zone will represent completely new and trend models of gadgets and home goods.
"- The most important thing for us is to look up-to-date and to be up-to-date. So the right way to do this is the new format and the start of new processes. We believe that this is what our customers and our brand need, - Acting executive company director Alexey Zozulia noted. – We are changing, introducing innovations and technologies for the fast and quality customer service in the Foxtrot network."
Within new strategy, changes were also made to logo and comeback of the brand character, the fox as the firm identification. The new Foxtrot colours are bright orange, yellow as the main colours, blue and violet as the additional. Moreover, the fox was transformed into talking 3D character Foxy that will be used in all brand manifestations.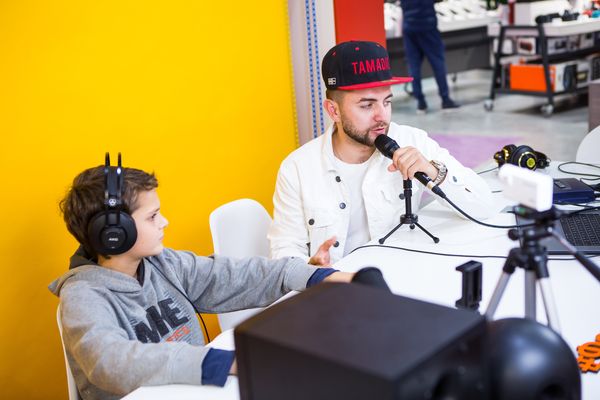 All new and updated stores will work under one logo and in firm colours. Such stores were opened in Kyiv Skymall, Brovary Mall Terminal, Chernigov Mall Hollywood, in Vinnytsa, Zaporizhzhia, Dnipro Mall Karavan, Lviv etc.
In addition, Foxtrot developed in advertisement communication to show to customers that technic is created for people's relief and joy. Video launched on TV minimizing usual conservative perception of Foxtrot. From now, Foxtrot becomes modern and technological spac3 to justify the trust of its customers.
Creative agency FEDORIV were doing brand renovation.