13 March 2019
Volunteers from Dorohozhytska 1 help an ATO soldier
On the 4th of March the 5th corporate volunteer charity fair was held by GoC Foxtrot "Hochu Pomoch". The fair was initiated by the charitable organization that collects money to help the ATO veteran Alexandr Horbenko with medical treatment. He served in ATO and has been struggling with a disease for two years. He needs another 180 000 hrn for his treatment.
The volunteers worked collaboratively and had a good mood. They offered traditional crepes with different fillings to guests.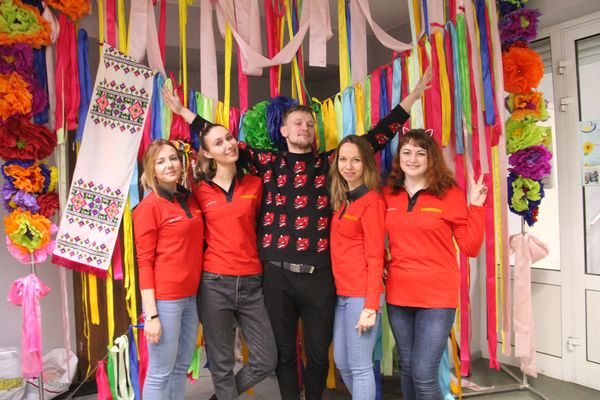 Iryna Nikolaenko and Oksana Riabchun sold their paintings and decorated bottles, getting more than 1.5 thousand hrn!
Traditional embroidered velvet Ukrainian costumes gave the fair a special flavor. The volunteers collected over the course of the fair was 35703 hrn.
This wasn't the end though! Another 1575 hrn was added by the "Zeleny offis" from collected recycled paper and 7510 from "Finansovy Broker".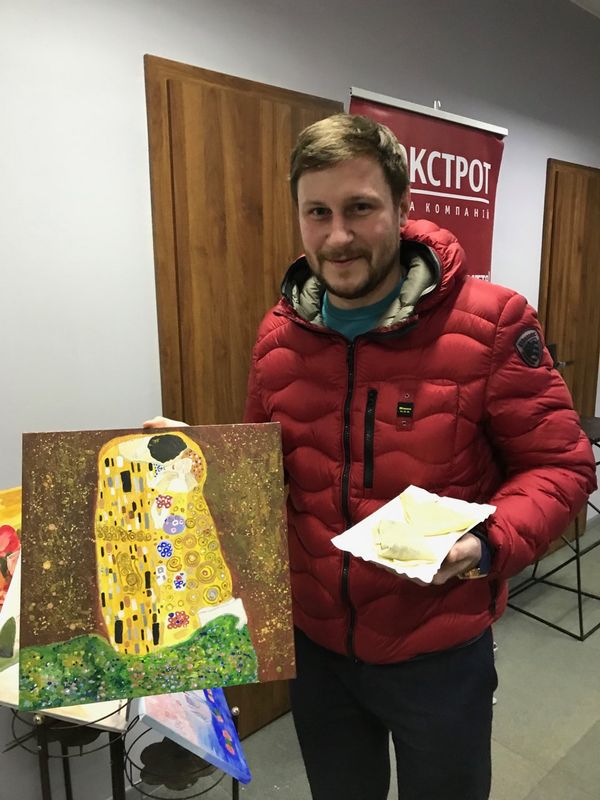 A day before the fair a mailing list was created via email and Facebook. Transactions keep coming to Alexandr's bank account.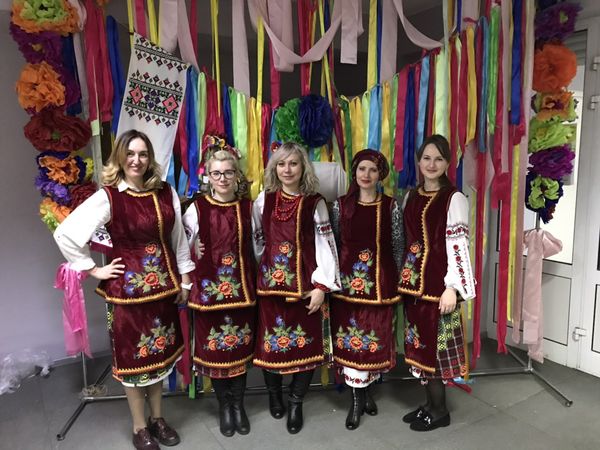 - We're doing it from our hearts. This ATO warrior lost his leg in a battle and needs help. I'd like to wish him and other wounded to get well soon – Valery Makovetsky, a "Foxtrot: Tech for home" supervisory board chairman said when buying a hand-made souvenir by Nikolay Honcharuk.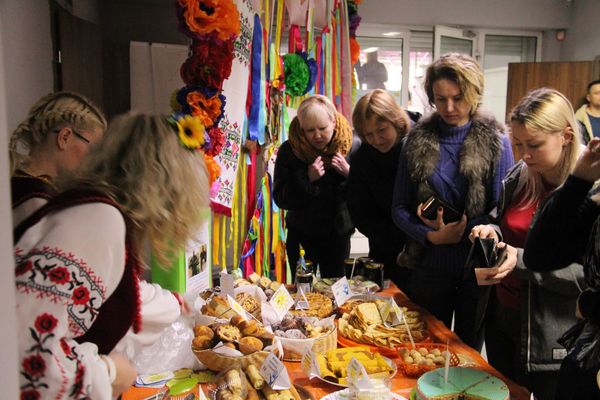 Gennadiy Vyhodtsev, the CEO of Group of Companies FOXTROT also took part in the charity fair. This is a truly wonderful initiative, that can hardly be underrated. All workers were actively involved. The ones who initiated this even deserve the deepest respect. I'm sure we need more events like this.
Note: The corporate volunteer charity "Hochu Pomoch" was created by GoC FOXTROT in 2014. Volunteers help ATO veterans an their colleagues, who went though some life hardships. So far, the company raised 668906 hrn for financial help. Last year, the volunteers bought 106338 hrn worth of materials and tech and collected over 200000 hrn for the employees that needed financial and friendly support.