10 May 2019
Gennadii Vykhodtsev: I know in person several colleagues who performed the Viennese Waltz, and I'm proud of the result
On the occasion of the International Dance Day, a video of the Viennese Waltz performed by employees of the Foxtrot Group of Companies and other partners of the jubilee dance festival Parade of Hopes 2019 has become available on Gennadii Vykhodtsev's YouTube channel.
Successful professionals, employees of Foxtrot, Secunda, Dzerkalo Tyzhnia, UNIAN News Agency, and the First Tourist Center have learned to dance the real Viennese Waltz from scratch and performed it at the large-scale dance festival - XXX Parade of Hopes this March. For a month, every participant of this dance present has been attending a dance class to practice the Viennese Waltz elements and composition.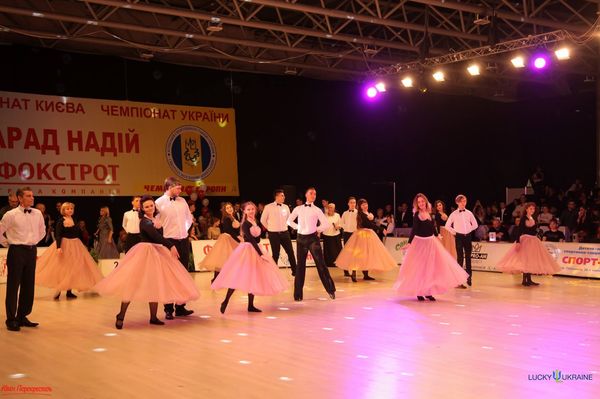 According to Gennadii Vykhodtsev, CEO of Foxtrot Group of Companies and the general partner of the Parade of Hopes, the partners' dance was an example of the teamwork of representatives of a number of companies. «I know in person several colleagues who performed the Viennese Waltz and I'm impressed with their result. Good job! Watching them dancing, everyone could see them being not only concentrated and focused but also enjoying the dance, CEO Gennadii Vykhodtsev says. - I hope that the team of the Parade of Hope partners will expand».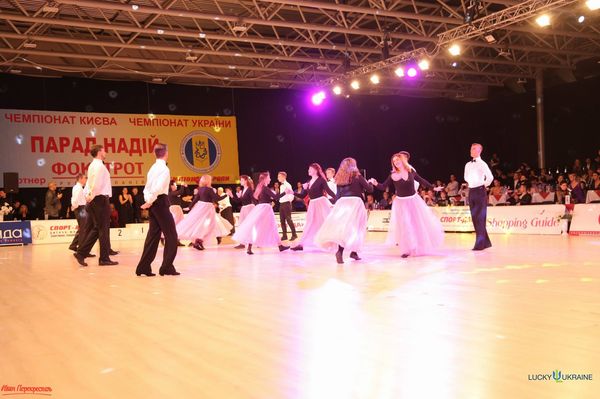 Watch the video, take your mind off everyday routine and immerse yourself in the magic world of dance for an instance. Enjoy the fragments of rehearsals and the Viennese Waltz performed by the tournament partners.
Note: XXX jubilee dance sport festival "Parad Nadiy" (Parade of Hopes) took place in Kyiv on March 9, 2019 and was participated by the athletes representing 175 sport clubs from 7 countries. The referee team included judges from 72 countries, 300 medals were granted.

The tournament partners were 25 Ukrainian commercial brands and organizations, including the Foxtrot Group of Companies and Gennadii Vykhodtsev in person, ТМ Secunda, Oriflamе, Gulliver Ukraine toy factory, the Ukrainian Direct Sales Association, the First Tourist Center, and the Radisson Blu Podil Hotel. PR agency BeMyMedia was the promotional partner of the event.