Volunteers held a collection of funds in four stores Foxtrot in Kiev. The Foxtrot buyers donated this money to children who are taking care of the Charity Fund "SOS Children's Villages" in Ukraine.
Boxes for charitable contributions were installed in stores located on V. Antonovich, 50 St., A. Mishugi, 4 St. (shopping mall "Pyramid"), V. Getman, 6 St. (SEC "Cosmopolitan"), Liberators, 17 St.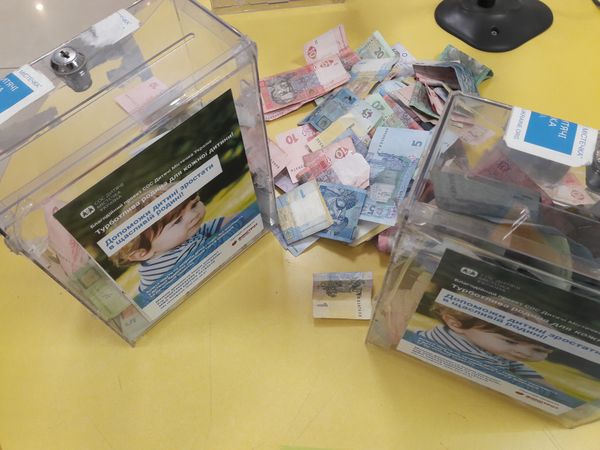 Money is withdrawing from the boxes once a quarter. The members of the organization SOS Children's Villages and Foxtrot employees made the first collection in May this year. The total amount – 8950 hryvnia.
For example, in December 2018 during collection of boxes 5030 hryvnas were withdrawing from them. A total of 14 thousand hryvnia voluntary charitable contributions were collected in the shops of Kiev and Irpin in 2018. Reporting is on the official website of the GKF in the "
Charity
" section.
Ksenia Semenyak, specialist in Corporate Social Responsibility SOS Children's villages in Ukraine tells where the collected funds go: "All the money raised by caring Foxtrot customers will be spent on organizing educational activities for children who live in family-type orphanages and foster families in Brovary.
The executive director of the company Foxtrot Vyacheslav Povroznik believes: "The moral and physical health of small Ukrainians who left without parental care is within the scope of our social responsibility. The Foxtrot team supports charitable initiatives. We constantly reporting to benefactors and the public for the money that people put in transparent boxes placed near cash desks in our stores".