The grand opening of a fundamentally new supermarket of household appliances and electronics took place on July 12-14 in the shopping center "Terminal" in Brovary (Kiev region).
Foxtrot changes the style of communication with the buyer. The stores themselves are transformed with the new style of communication simultaneously. The changes are the result of a three-year network renovation program. As part of this program, 15 new stores opened in 2018. As many have received the upgrade in accordance with the request of the time and the consumer.
Foxtrot changed the location in Brovary. The store moved from the third to the first floor. Thanks to the relocation, the store's retail space has increased from 931 to 1130 m2, and the total area of the electronics and home appliances supermarket has grown from 1,500 to 1,680 m2. Such a move allowed increasing the number of commodity items. Today SKU is equal to 4234, compared with the "old" 3600.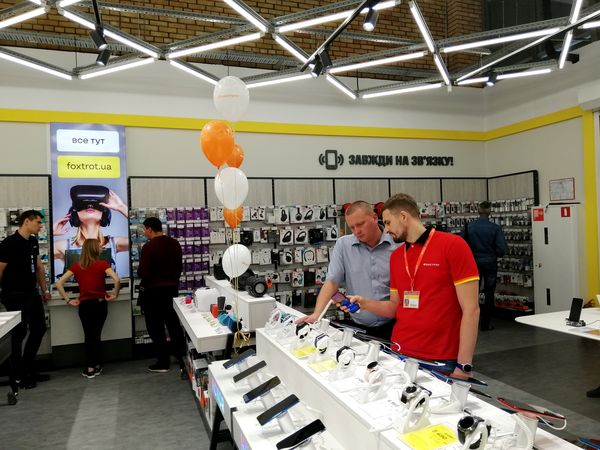 The updated Foxtrot has optimized zoning of the trading floor. Thanks to navigation and thoughtful product placement, each other can find the product he needs easily. In addition, the new placement of goods will reduce the number of kilometers that pass the day in the store consultants.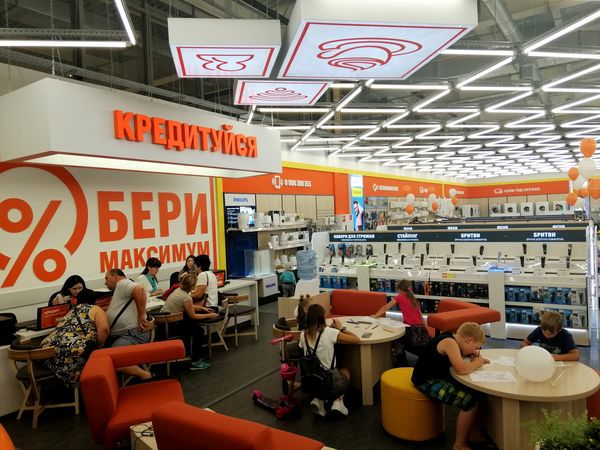 The store has created a service hub. It has a cashier zone, a place for providing additional services to customers, as well as a quick service point for the Pickup service. An interesting lounge area has been developed for customers with children.
In addition, in Foxtrot in Brovary a place for the instagram-zone has allocated. Decoration of it will vary in accordance with the seasons and holidays. Here, every visitor will be able to sip cool photos for Instagram with a new purchase.