16 September 2019
Valerii Makovetskyi: «We are not afraid of cashback!»
Valerii Makovetskyi, chairman of the supervisory board of Foxtrot, has taken part in the round table meeting "Smuggling in household appliances and electronics market ruins the industry, the country's economy and affects final customers".
Participants of the round table meeting discussed the problem of trade in grey electronics in Ukraine. Grey imports to Ukraine amounted to $11.9 billion in 2018. And they may exceed $17.2 billion in 2021. These are data and outlooks from macroeconomists of Ukraine Economic Outlook. Appliances and electronics (21.4% of total grey imports), chemicals and medicines (14.3%), vehicles (10.6%) are on the top of the list of smuggled products.
Leading Ukrainian companies that participated in the round table meeting – Comfy, Foxtrot, BSH Pobutova Technika (TM Bosh), Samsung Electronics – are sure that to fight smuggling, it is necessary to take measures not only at the customs but also improve domestic trade regulations. The meeting participants believe that the shady market legalization requires complex measures. In their opinion, unshadowing draft bills 1053-1 and 1073 to be passed by the parliament could help minimize smuggling.
«In the first place, it is necessary to pass the bills that prevent trade in smuggled products in the home market, cofounder of the Foxtrot Group of Companies Valerii Makovetskyi stated at the round table meeting. – Fiscalization is a painful measure: Ukrainians have been selling smuggled products for more than twenty years. They got used to it, created big companies to import products via Poland at decreased customs cost, involved thousands of tax officials and customs officers in their schemes, Valerii Makovetskyi said. If the necessary bills are passed, the situation can change within three years, he added.
The root of the trouble is uncontrolled domestic trade, the meeting participants stated. If no fiscal receipt was given to the customer, there was no buying in fact. That is why it is important to focus on providing the conditions under which there will be no demand for smuggled products as it is impossible to sell them within the country.
Oleksandr Moskalenko, director for Fiscal Policy Department at the Finance Ministry, stressed that when fighting illegal traffic and customs violations, the authorities focus on toughening control of supply chain.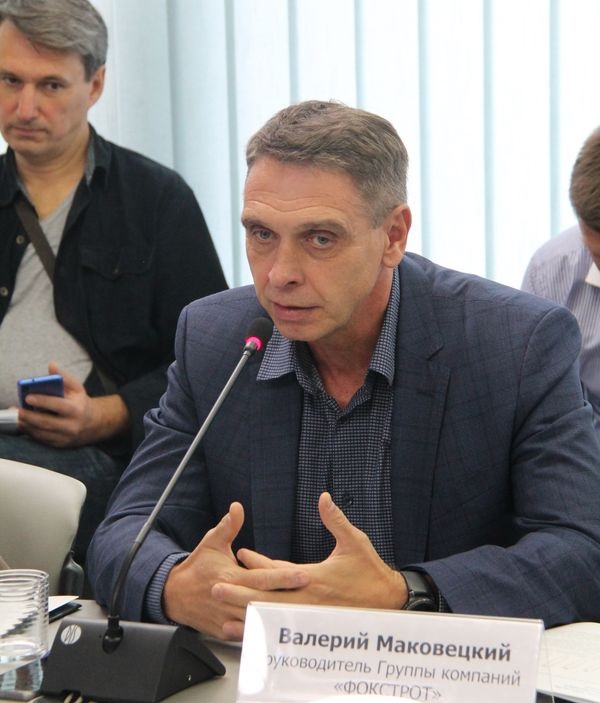 Valerii Makovetskyi also trusts in such an unshadowing tool as customer cashback (100% of product cost is paid back to customers in case no fiscal receipts are given to them): «If customers become interested in it, if they start controlling the cash desk fiscal discipline, it will take up to 2 months to every seller to start granting fiscal receipts, I think. It will happen by itself and very quickly. No need to increase the legion of fiscal officials. And improve their wellbeing at the expense of shady sellers. Customers should be able to control the process by themselves. It is a cheap, fast and effective method. White sellers are not afraid of cashback».
Let us remind how the cashback tool works: on the
State Fiscal Service's server
, customers check online the fiscal receipts given to them by sellers, and if the receipts are unregistered, they address regulatory authorities. If the violations are confirmed, customers keep the bought products and receive 100% of their cost. They money is taken from the fines imposed on shady sellers.