17 December 2019
The Foxtrot group of companies hit the target #15
International experts in the projects of Ukrainian companies' social responsibility contest noted the Green office rebranding.
On 17 of December 2019, the Foxtrot group of companies got the diploma in the best corporative input in the goals of steady development by United Nations Global Compact based on All-Ukrainian contest of business-cases at corporative social responsibility. Anniversary 10th contest of corporative social responsibility business-cases traditionally was organized by the Centre of "Development of corporative social responsibility" CSR Ukraine. The Foxtrot group of companies presented the case "Corporative rating "Only forward-looking work here".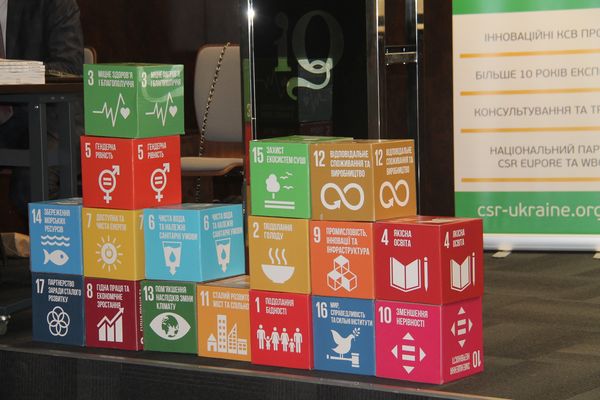 Award ceremony was held in the capital IQ BUSINESS CENTRE at the conference "Business that changes the country". Companies from the different economic industries shared their experience throughout a year in the corporative social responsibility in the format of "cases marathon". There took part such companies as First Ukrainian International Bank and Alfa-Bank, retailers "Foxtrot", EVA, Luxoptica, Asian and Watsons Ukraine, the members of IT-industry EPAM, IT-integrator, Isobar Ukraine. In addition, the members of production and non-commercial industry took part in the contest: Coca-Cola Beverages, Nestle, "Zaporizhstal", DTEK academy, worldwide charity foundation Lets help and the Liga group of companies.
International jury judged the contestants - worldwide famous experts in corporative social responsibility Pier Mazo (EDF, France), Agnes Alksne (CSR, Latvia), Mafalda Evangelistina (Denmark) etc.
Ukrainian companies send about 34 business-cases devoted to introduction of the corporative social responsibility goals (summary -17). The Foxtrot group of companies got the diploma for corporative input in the goal #15 - "Land ecosystems saving and recovery".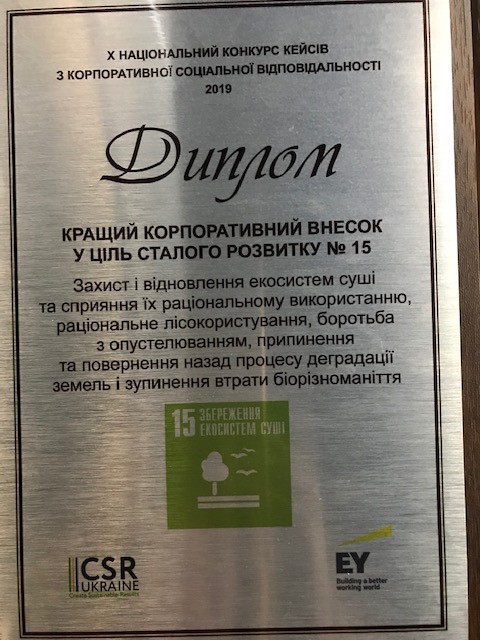 Case was realized in 2019 in the Foxtrot group of companies head office to the 10th anniversary of the Green Office corporative rating forward-looking workers "Only forward-looking work here". Organizer of the rating set the goal to measure every input in the saving of the environment. The second goal is to increase the number of corporative eco program volunteers.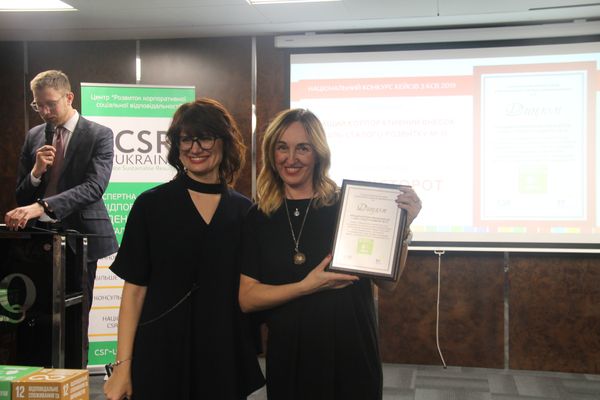 - International jury highly appreciated Your case. I remember that the Foxtrot systematically presents their cases for the last 10 years showing their steady development and consistency in the corporative social responsibility, Marina Saprykina, the chairperson of CSR Ukraine and the Centre of "Corporative social responsibility development", said.