7 September 2020
Foxtrot helped Kremenchuk hospital for veterans of the war
At the beginning of September, «Foxtrot.Home Appliens» workers gave 10 televisions and one air conditioner to the Kremenchuk region clinical hospital for war veterans
Hospital is the place where people who took part in World War 2, military actions in the territory of other countries and anti-terrorist operation locations rehab. There are 98 patients in hospital for today, 37 of them are anti-terrorist operations members. The total number of rooms for rehabilitation is 110.
"We asked for help from the "Foxtrot" and we are glad that they heard us. Televisions were established in rooms and a conditioner was established in the rehabilitation room where overhaul takes part, " – Mykola Lytvynenko noted. He is the head of the hospital.
Veterans' physical and mental rehabilitation is an important and long-term process. We hope that cooperative effort will make a major contribution to the conditions improvement in hospitals, – Oleksiy Zozulia said. He is the director of the Foxtrot trading network.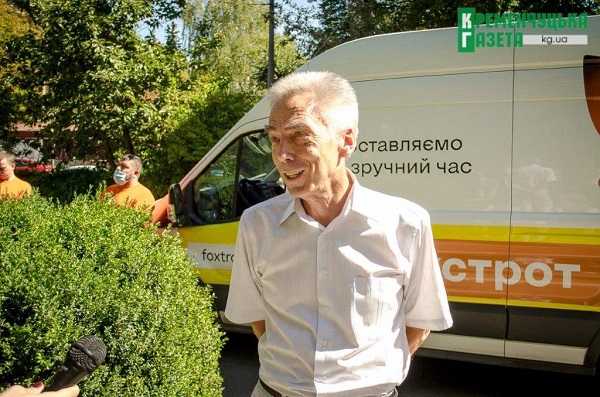 The history of Foxtrot brand's partnership with profile hospitals is closely linked to the corporate volunteer movement "I want to help", which united the workers in 2014. Activists held about 70 actions in support of the injured defenders of Ukraine, helped the corporate recruits and responded to requests to promote other volunteer public organizations. Gennadii Vykhodtsev is the Foxtrot group of companies cofounder, the head director of the Foxtrot group of companies. He supports all workers' initiations of the corporate movement "I want to help.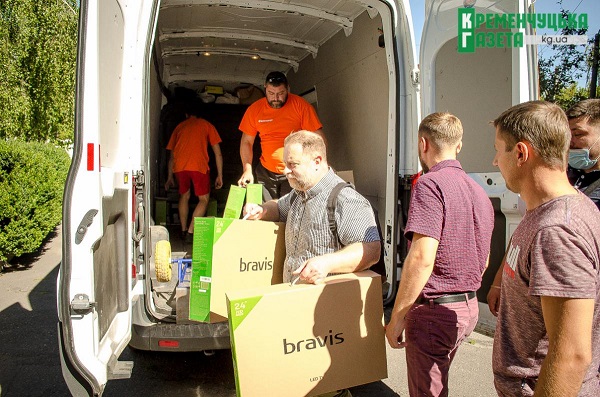 – Help for Kremenchuk hospital is important, since workers' effort to save Ukrainian independence will be enhanced by possibilities of the company where they work, – told Gennadii Vykhodtsev. – This synergy will be useful for everyone – people, brand, Ukraine.
Let's remember that Foxtrot helped the other one hospital. It gave 9 washing machines BEKO to Lviv region hospital for war veterans and repressed ones. There you can get medical help for COVID-19. The medical workers work here fly-in/fly-out to avoid the danger