2 October 2020
Valery Makovetsky: mini bas-relief "SHUKAI!" is an Foxtrot's declaration of love to Kyiv
On 30 September at the subway station Teatralna the 27th opening of a sculpture of the project "
SHUKAI
!" was held. Foxtrot brand has become bas-relief "Dancers on Teatralna" partner
Mini bas-relief sculpture "Dancers at Teatralna station" was solemnly opened at the subway station Teatralna. Sculpture became the 27th figure of the art project "
SHUKAI
!" and appeared at this place thanks to nonofficial dance floor existence. It is a favorite place for elder Kyiv citizens to rest.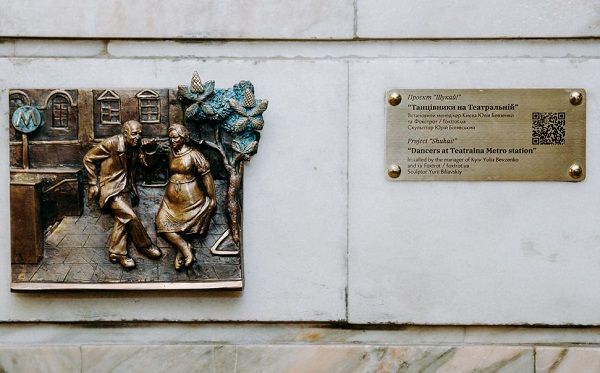 Whole "
SHUKAI
!" project team, Foxtrot representatives as initiation partners, young dancers of Fedorchuk dance school and Kyiv metro staff have taken part in the presentation. random strangers have become the audience. "I really like dancing. When I was young, I gladly danced foxtrot. You know, it reminds me of my best years. I will probably go on the dance floor at the teatralna station," – passerby commented on the idea. She stuck around near performance organizers.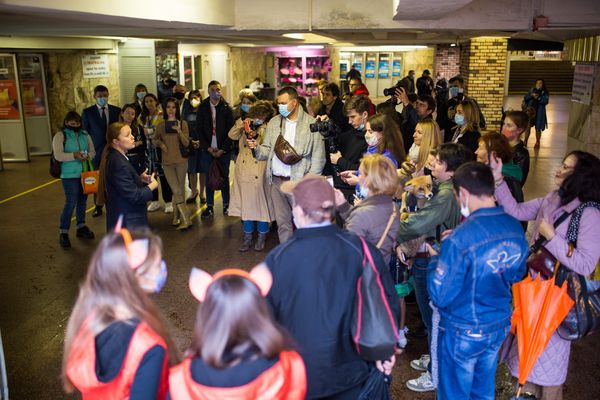 Foxtrot brand has not only a common name with a dance but is famous for social projects in sport and art support, – noted Valery Makovetsky. He is the Foxtrot group of companies cofounder. – That is why the company has taken part in art object creation with deep meaning and social message. We have made a love confession to Kyiv by the sculpture establishment. We are going to popularize dances in Ukraine in the future. In addition, symbolism can be seen in sculpture's number. It is 27th in "Search!" project just like Foxtrot is 27 years old."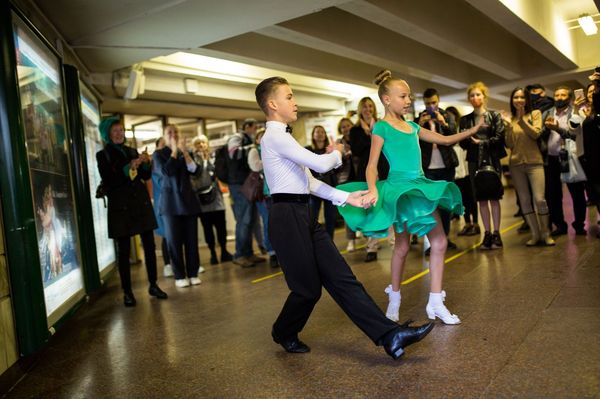 Sculpture "Dancers at the Teatralna station" is dedicated to the elderly and the ones who like life. Kyiv visitors and citizens have seen that elderly have danced waltz and foxtrot to the sound of accordion during cold months at the subway station Teatralna. This party meets in Hydropark in summer. But in autumn, they move to the subway station in an attempt to hide from the wind.