11 March 2021
Forbes UA magazine: Gennadii Vykhodtsev and Valery Makovetsky are in the list of the biggest rentiers in Ukraine
In March 2021, Forbes Ukraine published "25 biggest rentiers in Ukraine" list. Gennadii Vykhodtsev and Valery Makovetsky took the 23rd place in rating as Foxtrot group of companies cofounders, who develop commercial real estate Depot Center
Now the brand is presented by 6 Malls in Chernivtsi, Lubny, Mykolaiv, Cherkasy, Kropyvnytskyi and Odesa. Size of the real estate and its price let Forbes UA editorial office place Gennadii Vykhodtsev and Valery Makovetsky in the 23rd place in the 25 biggest rentiers in Ukraine list.
Two development features from Foxtrot group of companies cofounders stand out: network scaling crucially takes place only in Ukrainian regions, always in the company of local partners, who help the whole investment group in management, minimization and elimination all appearing dangers.
– Business matrix power is a regional partner, – thinks Gennadii Vykhodtsev. – He can be in the minority, but his support is very needed. Because it is hard to tell from Kyiv about internal processes taking place in regions. Problems often arise and only those, who live and have business there, can solve them.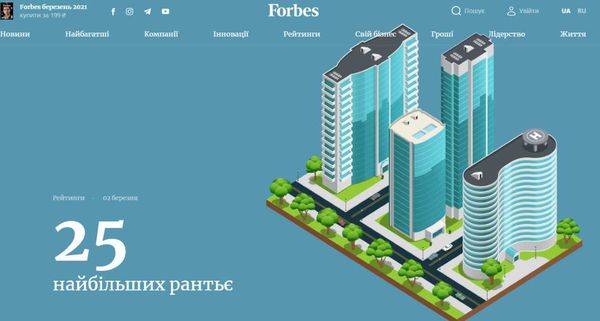 – We develop commercial real estate only in Ukrainian regions, – tells Valery Makovetsky, the chairman of trading mark Foxtrot monitoring council. – We are trying to buy already marketable objects. Let it be a small region-scale Malls total area of which is 10-15 thousand square kilometers, but they demonstrate good efficiency. All 6 Depot Centers in Ukraine were not the new buildings, but the extension or reconstruction of the already existing ones. As a result of our engagement they became steady profitable objects.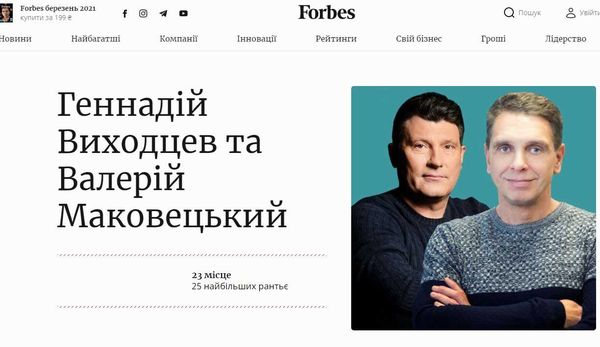 The owner of capital IFC Gulliver Viktor Polishchuk headed Rentiers 2021 rating. Developer Vagif Aliev took second place in the list. He is the founder of developer company Mandarin Plaza Group, which develops Megamall network in Kyiv including Blockbuster Mall, Lavina Mall and BC Mandarin Plaza. Tomash Fiala and partners owning Dragon Capital investment company were in third place.