1 July 2021
Foxtrot issued 1 million electronic receipts in the first six months of work of the program cash register
Foxtrot issued a million electronic checks in the first half of 2021. The switch to electronic checks has reduced business's impact on the environment
In June 2021, specialists from the Foxtrot Department of Economics and Finance published a report on the results of the retailer's work with electronic fiscal receipts for the first half of the year of E-Receipt implementation. The report shows that, as of June 1, 2021, the retailers provided their customers with almost 1 million electronic fiscal receipts. This number is one third of the total number of checks received by the network's buyers in the first 5 months of 2021.
Foxtrot customers got an opportunity to receive electronic receipts instead of regular paper ones in September 2020. To this end, the retail network has implemented the E-Receipt Checkbox software (software for settlement transactions registrars) in test mode in two stores – at Mishugi Street No. 4 and at S. Bandera Street No.23 since September. Since November 1, company has introduced software cash registers, which issue electronic checks, in all 164 company's stores. In addition, customers of the official online brand store, FOXTROT.UA, can also get electronic receipts.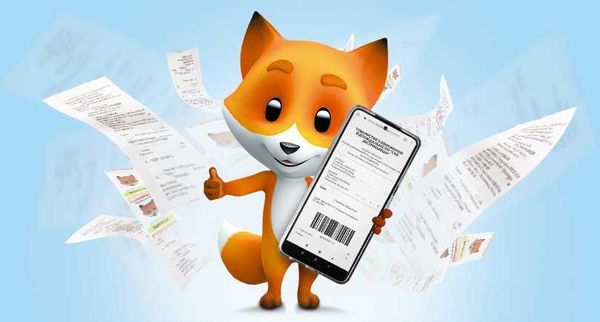 Now the cash register in your phone (software E-Receipt or the register of settlement transactions) in the Foxtrot network stores works in parallel with conventional stationary cash registers. After all, full replacement of the usual paper checks with electronic ones will take place gradually, so the customers will be able to get used to the innovation.
– Foxtrot takes care of the rights of the network customers by issuing a fiscal receipt, regardless of the settlement transactions (offline or online) registration method, – notes Oleksiy Zozulya, Foxtrot executive director. – After all, a fiscal receipt is a substrate of trust between Foxtrot and the customer, which guarantees a safety to the person in post-service. And we consider the loyalty of our customers to the brand for a long time to be one of our key advantages.
Foxtrot reports that all electronic receipts are stored on the fiscal server of the tax service. If necessary, the customer can receive the usual paper fiscal receipt, printed with a thermal printer on the receipt tape. If person has lost a paper check, then an electronic copy can be found on the website of the tax service.
In addition, electronic checks implementation has environmental benefits. For example, for six months Foxtrot did not use 137 km of cash register tape. That is the 370 kg of paper that saved the lives of mature trees. So, step by step, in different planes, the business reduces its impact on the environment.
At the same time, we should not forget that paper cash register tapes contain the harmful substance bisphenol – bisphenol A (BPA) or bisphenol S (BPS). Typical cash register tape contains 1-1.5% of the bisphenol. That is why paper checks are not handed over to wastepaper, and contact with checks is recommended to be minimized.