13 July 2021
Silver FOXTROT at the annual EBA tournament
On July 11, the amateur football club "Foxtrot" won silver at the annual mini-football tournament, which was held for the 12th time in Kyiv by the European Business Association (EVA)
The tournament was held in two days – July 10 and 11 – on the territory of the capital's country residence "KIDEV". The tournament was attended by 21 teams representing well-known Ukrainian brands and businesses – Farmak, Groupe Lactalis, INTECH, KIY AVIA, Puma Ukraine, National Bank of Ukraine. The Farmak team became the gold winners of the European Business Association (EVA) tournament, the Foxtrot won the silver, the National Bank of Ukraine won the bronze.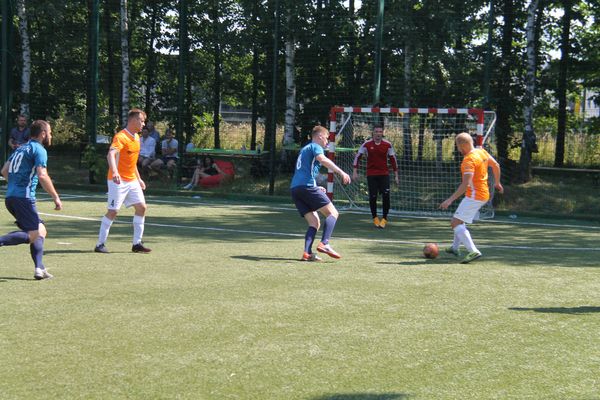 – The silver victory of the FOXTROT football team at the annual European Business Association tournament is a consequence of the systematic work on popularizing sports and football in particular, which has been carried out in the Foxtrot Group of Companies for the past 15 years, – commented on the results of corporate players Gennady Vykhodtsev, FOXTROT Group of Companies co-founder. – After all, football tournaments of the FOXTROT Group of Companies Cup have been held there since 2006, and, for example, this year one of the teams of the Foxtrot-West retailer won the corporate tournament of the Foxtrot-2021 Group of Companies cup.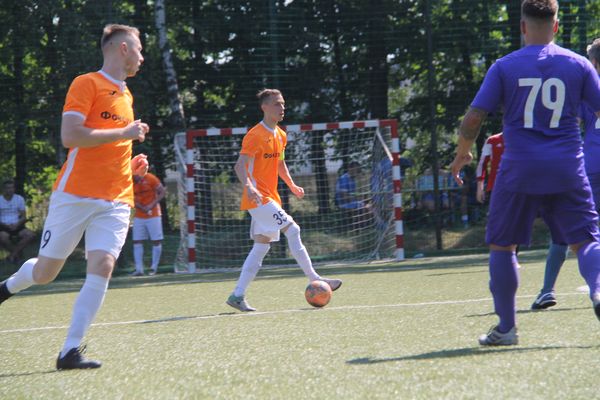 On the first day of the tournament, the amateur team FOXTROT (captain Pavel Vykhodtsev) played with the teams of AVIS (car rental service), INTECH and KIY AVIA. According to the results of the first day, the Foxtrot players took 3rd place in their group B. At the tournament Vladimir Kholodovsky administrated the team.
On the second day of the tournament, the FOXTROT team played 4 matches. In the first, the Foxtrot team beat the DBI (hotel management) team. The score 4: 0 speaks for itself. The goals were scored by Stanislav Potapenko, Kovalchuk, Andrey Kondrenko, Maxim Petruk.
The second game took place with the IMK team (agricultural company). Our team won again – the score was 2: 0. The goals were scored by Andrey Kondrenko and Maxim Borisovich.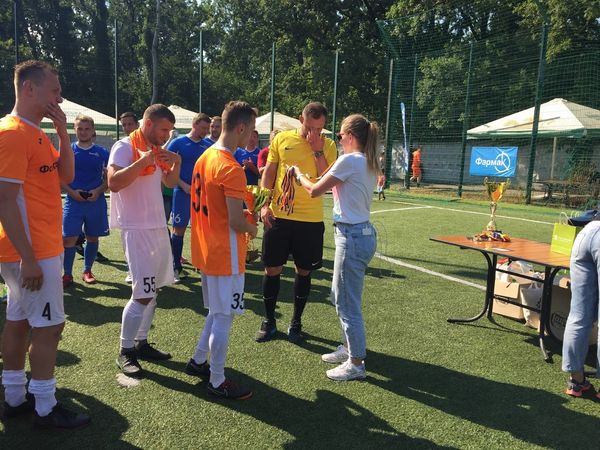 The third game can easily be included in the "golden anthology of mini-football" or in a sports manual. The Foxtrot players met with an experienced and very powerful INTECH team, which was the leader by the first day results. The first team to score the ball in the first half was the INTECH team. But Foxtrot players got together and equalized the score in the first half, and then took the team to the final, scoring another goal. The real heroes of the game are Andrey Kondrenko and Stanislav Potapenko. It's all over, now the final!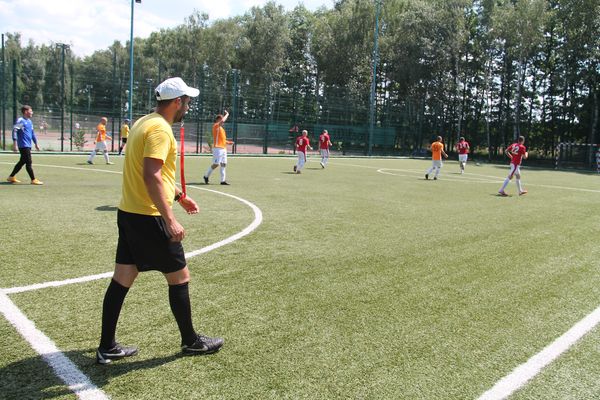 In the final, FOXTROT met with the Farmak team (Ukrainian pharmaceutical market leader, manufacturer and exporter of medicines). The game was on an equal footing – 1: 1, but Farmak forward sсored the second, decisive goal 20 seconds before the end of the 2nd half. 2: 1 – Foxtrot is the silver medalist of the tournament.
In regard to the work of the Foxtrot goalkeeper Vladimir Daviy deserves special mention, who conceded only three goals in 4 playoff games!