23 September 2021
The eighth Foxtrot in Kharkiv opened in the shopping center "Caravan"
In early September, the retailer opened the eighth store of the brand in Kharkiv in the renovated shopping center "Caravan" at 7, Heroes of Labor Street
The store is located in a convenient location, next to a grocery hypermarket, on an area of 1400 square meters, of which shopping area has 1114 square meters.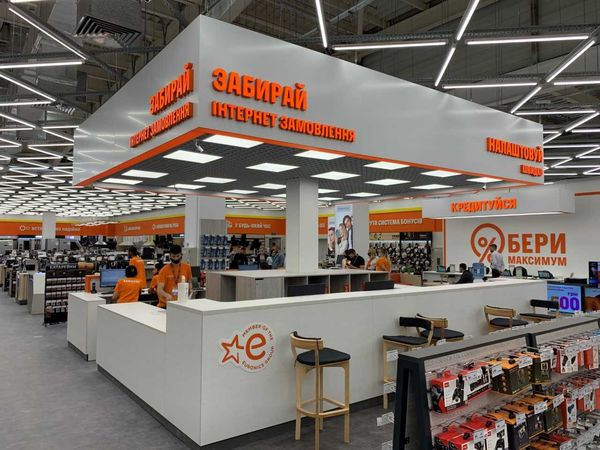 The store offers an expanded range in all product categories. In the central part of the store there is a service hub with the online orders issuing outlet from foxtrot.ua. Next to it there is a credit zone and a large lounge space with free coffee and children's corner.
Kharkiv Foxtrot store's feature is a wide range of built-in appliances: more than 45 sets for every taste, a variety of beauty products. Apple, Samsung, Kenwood, DeLonghi, Siemens, Polaris, Rowenta, Sony, Gorenje, Bosch, Logitech, Xiaomi products are presented in the brand zones