On the eve of St. Nicholas Day colleagues from the Financial and Economic Department of the Managing Company GCF presented the master-class on painted ceramic guinea pigs - a symbol of the New Year.
On December 18, FED staff visited children from the "Fostering Family" center in SOS Children's Villages Ukraine, with which GCF has been partnering for nearly 10 years. This non-governmental charitable organization, where families living in difficult living conditions live.
"Kids love to create something with their own hands, and we love to create such opportunities for them," FED explained its initiative.
For each of the participants in the master class, the organizers distributed brushes, acrylic paints, aprons, piggy piglets, as well as a drawing with an example for drawing. But some of the children decided to show their creativity and painted the mink completely in a golden color, arguing that so this piggy bank would bring more wealth to its owner. They showed fantasy not only to the child, but also to their parents, who with the same joy mixed the colors and drove the figure with a brush, paints all the white particles. After active work, the children were waiting for a pizza table and sweet gifts from guests, as well as discs with cartoons "Fox and Trot".
At these days colleagues of the Department of Personnel GC "Foxtrot" visited specialized boarding school №17, located in the city of Kyiv on Ushynsky Street.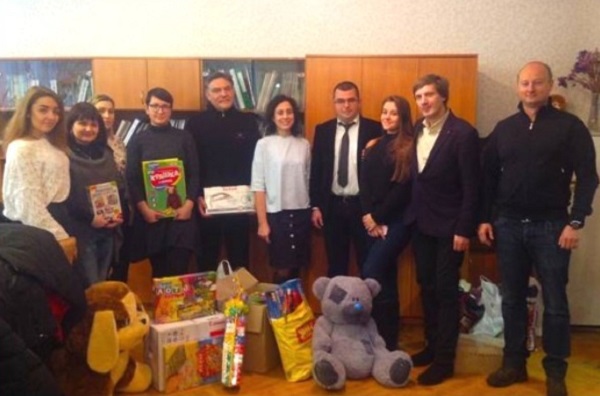 Kids who study there are with special needs. They are always very happy with guests and gifts. The pupils prepared a small concert for the guests and received gifts. From the GCF Management Company, there were a variety of developmental materials for creativity and irons.