Foxtrot designers took a corporate training course at European Design School
Early January the design department of the Foxtrot chain took an intensive course to boost their skills and knowledge. They completed a specially designed program of more than 80 hours with well-balanced theoretical and practical components. EDS speakers are current art directors, company owners who share their tried and tested skills and knowledge. The course motivated the employees, improved their self-esteem and took the quality of their creative solutions to a higher level.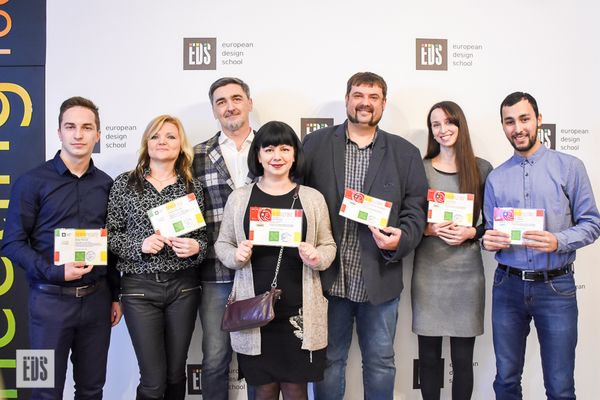 "It is impossible to attract the target audience and keep them loyal without up-to-date design", says Valerii Makovetskyi, chairman of the supervisory board at the Foxtrot chain. "Customers consider modern shopping to be not only trivial purchasing but also a growing industry of positive emotions associated with the high-quality service the omni-channel brand provides".
Valerii Makovetskyi stresses that continuous personal training will help the Foxtrot chain to achieve its key goal – to have a lead in Ukraine's market of household appliances and electronics. Not only qualitative process transformations but also personnel changes are required.