and we developed our corporate language policy long before the law was adopted»
The law "On Provision of Functioning of the Ukrainian Language as the State Language" came into force on July 16, 2019. "We are ready to meet the new law requirements and fulfill the key task of the law in our outlets and offices – to guarantee every person the right for receive information and be served in Ukrainian," the Foxtrot chain states.
As long ago as in 2017, the board of founders of the Foxtrot Group of Companies headed by CEO of the Foxtrot Group of Companies Gennadii Vykhodtsev, established the Ukrainian language within the Group as the language of recordkeeping, business communication and correspondence, rendering services and communicating with clients.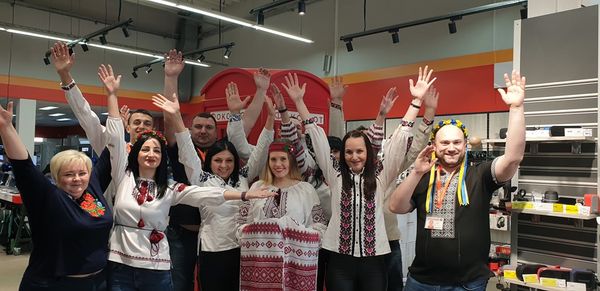 The company created a task-specific working group (lawyers, HRs, PR specialists, recordkeeping and brand retail chain experts). Since January 2018, every order, regulation and statement is issued in Ukrainian within the Group. Staff training materials, distance learning courses, operational procedure standards applied by the Foxtrot chain were translated into Ukrainian. In 2018, executive directors launched talks with suppliers and partners to provide retail space managers with Ukrainian-language materials.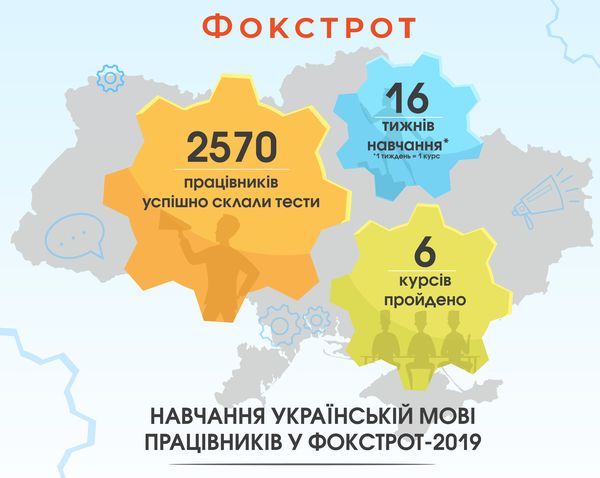 On May 27, 2019 the Foxtrot Group of Companies launched a 16-week Ukrainian language distance learning course for its personnel. The course includes a theoretical part and weekly tests. 2,916 employees of Foxtrot were suggested to take the course, and 2,570 of them have already successfully completed 6 courses. The course is enjoyable and enables the staff to learn, refresh and improve their Ukrainian grammar, spelling and pronunciation skills.
Besides, upon the initiative of Foxtrot Executive Director Vyacheslav Povroznik, in May 2019 the company established a tradition of «language Thursdays». If they wish, employees are welcome to improve their language skills in both formal and informal communication.