22 November 2019
Study on live
It isn't a coincidence that Kyyivs'kyy Natonal'nyy Torhovel'no-Ekonomichnyy University professor, international economical expert Igor Harbaruk suggested the workshop topic which is "Rebranding, its tasks, instruments and results". Brand Foxtrot is now realizing new communication platform "To live alive". It changed its tone of voice to more sonorous and modern and implemented a plenty of important reforms in service logistics only in 2018-2019.
Foxtrot brand PR-manager Oksana Koval'chuk held some trainings, where she told about solution logic of rebranding, explained communication partner choice (Fedoriv agency) and showed phases forming the communication system among Foxtrot customers in sales halls and information space.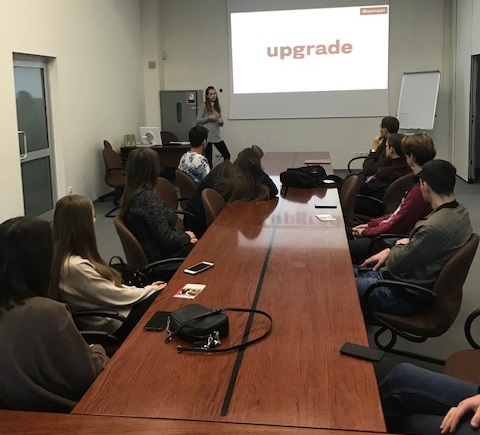 - It's important to increase our target auditory throughout young people, who nowadays are their parent's experts in choice of new gadgets. So we changed the spirit of the messages, brand colours, introduced Insta zones in our stores and only one in Ukraine Youtube zone in the Foxtrot store of the hugest Ukrainian Mall, - Oksana Kovalchuk said. - Our priority is to make customers understand that we changed not only in the colours, but also in trading processes. We almost have infinity shelf due to brand omnichannel structure, cooperation with the world best vendors, and on-time delivery due to logistics reforms.
Students were touched and briskly responded to an offer for a feedback. "Make an app for the main communication points, customers will hear the brand faster and make the purchases."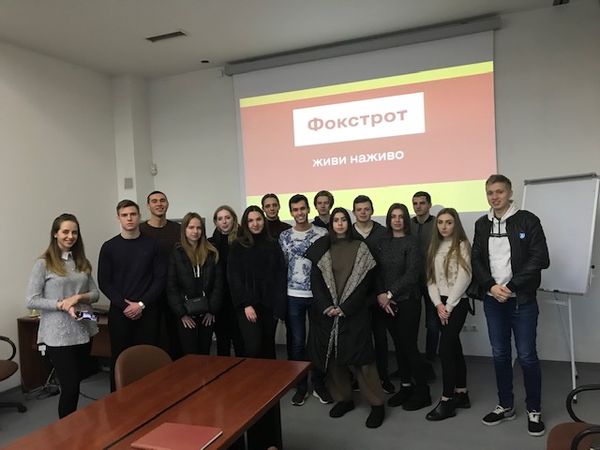 From the 2014, partner relationship bind together Kyyvs'kiy National'nyy Torhovel'no-Ekonimichnyy University and the Foxtrot brand forged by a compact between the head director of the Foxtrot group of companies Gennadiy Vykhodtsev and the rector Anatoliy Mazaraki. Partners realize different proposal within the university work in education professionalizing and promoting the Foxtrot brand among the young people as a future employer.