15 September 2020
New eco-rating according to new rules (video)
In the Foxtrot group of companies head office, they announced the second phase of eco-rating "Online forward-looking 2020" and invited partners to join them
At the beginning of September, the Foxtrot group of companies initiation was pursued for eco-rules popularization in everyday life. This is the forward-looking rating. Therefore, the competition founded in the Foxtrot group of companies for business workers in 2019 continued.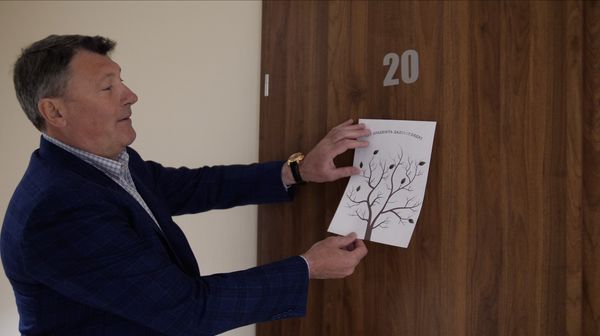 Unlike the last phase, eco-rating "Online forward-looking 2020" widens its borders. From now on, partners and like-minded people out of the borders can take part in the event. In addition, participation provides for deviating from the offline format and the opportunity to take part in online flash mobs and competitions, share results and home eco-experience. Then they get virtual points. Organizers proposed to participants to raise their own online trees of forward-looking members. Promoters are going to give virtual apples and leaves for actions.
They propose to get points for:
having a box for wasted papers and plastic covers in home or in cabinet – 1 leave;
participation in flash mob – 4 leaves;
having plants in the room – 2 leaves;
the first place during eco-actions – 1 apple;
new participants involvement (for every new member/team) – 1 apple;
registration in the rating Facebook group – 1 apple;
home rubbish sorting – 1 apple etc. Participant gets the full list of rules after registration in short questionnaire;
We invite you to join the activists range of the forward-looking rating, since the green office is useful for the environment and business, – tells Gennadii Vykhodtsev. He is the head director of the Foxtrot group of companies.
Final will be held on 12 November 2020. Winners will get exciting experiences and pleasant surprises.
Help: the Foxtrot group of companies develops popular ukrainian brands like "Foxtrot" (household supplies retailing), "Secunda" (watch retailing), "DEPO't Center" and "Fantasy town".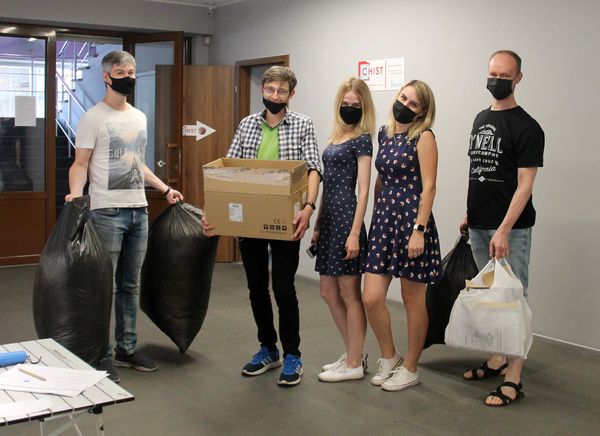 Green office is the ecology project in Foxtrot group of companies that already 11 years works to the benefit of the brand and ecology. Project appeared after the Foxtrot group of companies took responsibility for office impact on the environment minimization. It has to do with the company's values and leadership position, since the head director of Foxtrot group of companies Gennadii Vykhotsev signed the UNGC agreement in February 2006. UNGC is the initiation encouraging global business to be socially responsible. One of the principles spelled out in the Ecology section of UNGC is "Commercial companies ought to share information about ecological responsibility and encourage eco-friendly technologies development". Foxtrot group of companies develops global program "Green office" and forward-looking rating.