9 July 2021
Valery Makovetskiy and Forbes on the occasion of the 30th anniversary of Ukraine: "What does Foxtrot begin with?"
In June 2021, for the 30th anniversary of Ukraine's Independence, Forbes UA journalists continued to publish articles about 30 years of Ukrainian business formation
In a 1994 retrospective, the journalist of the edition spoke about the emergence of the electronics industry in Ukraine, the emergence of mobile telephony in Ukraine and the emergence of the Valery Makovetskiy and Gennadii Vykhodtsev's (Foxtrot brand) business.
"What we were, how we became who we are, how initiative, resourcefulness, and business acumen of Ukrainian entrepreneurs arose from the ruins of the Soviet system. One year is the one story, one lesson ", - writes Ekaterina Shapoval, journalist of the edition, beginning the description of 1994.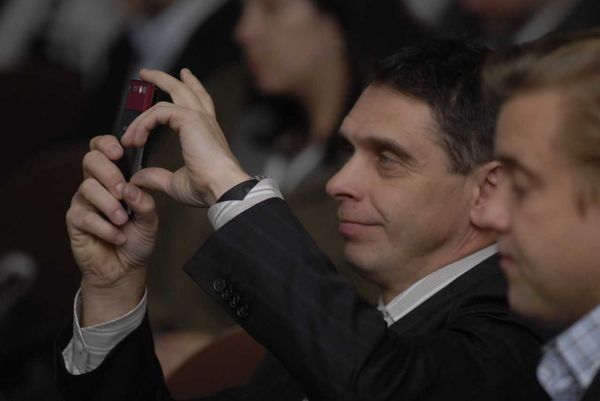 "I have always been interested in technology,
–
the publication quotes the words of Valery Makovetsky, co-founder of FOXTROT Group of Companies. - In Soviet times, I was engaged in recording videotapes. Then I started selling VCRs, faxes, telephones. My partner Gennadii Vykhodtsev provided Poland with Ukrainian technical equipment. With the dissolution of the Soviet Union, we began to transport equipment from the Emirates. I flew to Dubai for the first time in 1992. Then it was a village, but there they were able to organize a large wholesale hub for Africa and the Persian Gulf countries. There was a lot of competition between sellers, so they gave good prices, and, most importantly, it was on credit.
We carried it to the Il-76 (a lot of this stuff remained from the Soviet army) at $ 1.5-2 per kilogram. The transportation was organized by two travel companies. The plane carried 40 tons of cargo. Since 1997, we have already chartered almost the entire aircraft for ourselves.
More details – here